Environmental monitoring isn't just getting the weather report. It's also about knowing about the things that can impact your business. Whether it's cold or hot outside, either way if the conditions are impacting what's important you should know it. We can help you bring both sensors and monitoring together, as environmental monitoring solutions. It may be a greenhouse, a warehouse, refrigerated storage, or a planted field; if it's important to know what's happening, monitoring can be part of the solution.
A monitoring system is good when it provides tools and functions, making it a simple measurement solution. It is better when tools quickly implement solutions. Even better is when you have solutions without programming. The best is when that software solution offers real-time analysis, control, and graphics tools.
Environmental monitoring solutions that incorporate the most common features needed in a to display and recording program. sensor readings. Features such as: signal conditioning, signal processing, and data acquisition. Taking care of scaling, calculation, graphing, logging, and more. Because we manage these common measurement functions, it simplifies the setup and decreases the time to use.
We provide the Pieces That Combine as Environmental Monitoring Solutions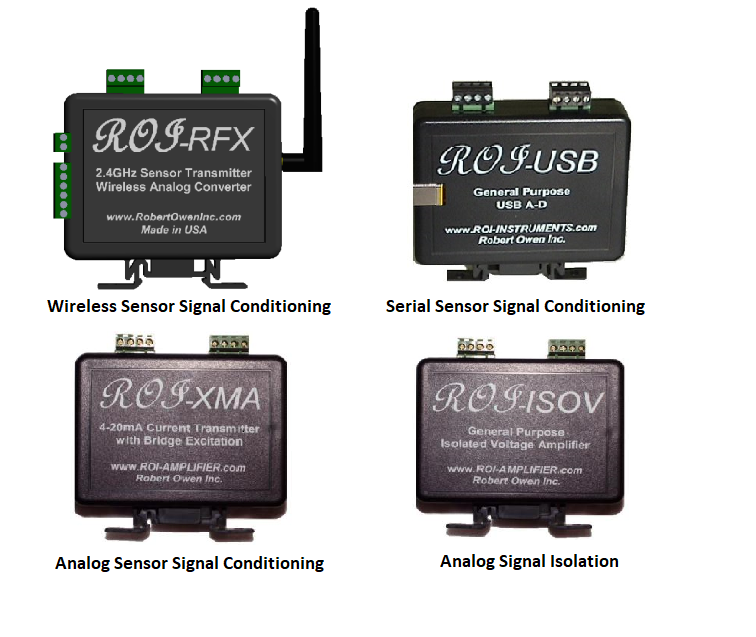 Sensor Signal Conditioning provides the manipulation of a sensor signal in such a way that it meets the requirements of the next stage for further processing. Whether it is PLC compatible 4-20mA sensor transmitters, PC compatible USB sensor converters or Wireless (RF) sensor converters, we can provide you with the sensor signal conditioning needed.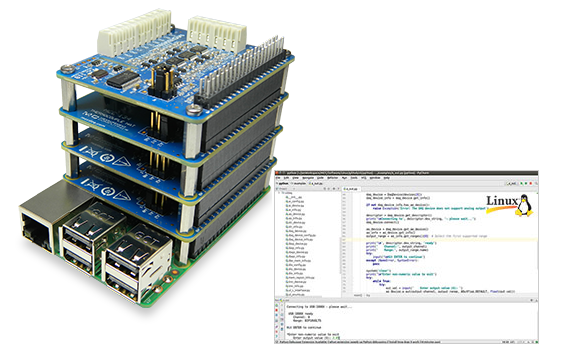 Sensor Signal Processing can be the analyzing, modifying, and combining sensor signals to produce calculations such as needed in environmental monitoring or energy usage monitoring. Signal processing can improve transmission, storage efficiency, subjective quality, and emphasize or detect components of interest in a measured signal. We can provide you with the integrated hardware/software packages, which create small/powerful custom sensor signal processing solutions.
Sensor Data Acquisition is the process of sampling signals that measure real world physical conditions and converting the resulting samples into digital numeric values that can recorded and processed. We provide simple to use Data Acquisition hardware & software systems that incorporate the features you need. Features such as scaling, real time analysis, display, and recording.
Robert Owen has years of experience in connecting sensors and software together. Because we code custom software solutions, we can get it done. We offer the approach most suited to the project. We can get it done, regardless of size, because we have the pieces to build solutions. For monitoring anywhere from a single sensor to hundreds. Robert Owen can assist with Sensor Signal Conditioning, Sensor Signal Processing, and Sensor Data Acquisition. Parts in a range of sensor signal connection services we offer.
To learn more Contact Us we look forward to answering your questions.
Here are some interesting News items